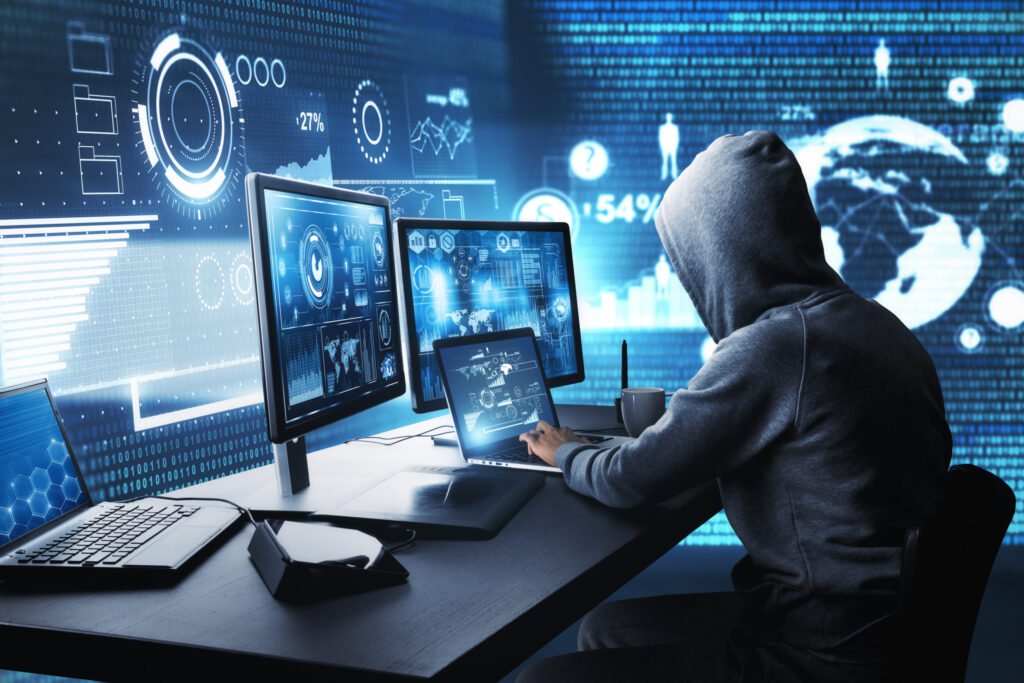 Penetration testing is just one of our services that we offer as a part of our proactive cybersecurity services. There are a lot of IT consultancies offering penetration testing, but the reason that we stand out as experts in the field is that we offer manual penetration testing by experienced ethical hackers, as well as using automated tools.

Our manual penetration testing goes beyond automated scans, providing you with a tailored, in-depth analysis of your security posture, so you can fortify your defenses against even the most sophisticated threats
When undertaking penetration testing, it is important to apply the Cyber Security Awareness Month 2023 catchphrase "be wise – don't compromise". Your testing should mimic real-world scenarios and the only way to simulate a realistic attack is to have a professional, expert ethical hacker use the most modern and nuanced techniques to test your organisation's applications and system. Whilst we do recommend regular and concurrent automated testing, nothing compares to an expert's ability to analyse and identify subtle and complex vulnerabilities that automated tools might miss.
Below is a matrix we have created that de-mystifies the differences between the two.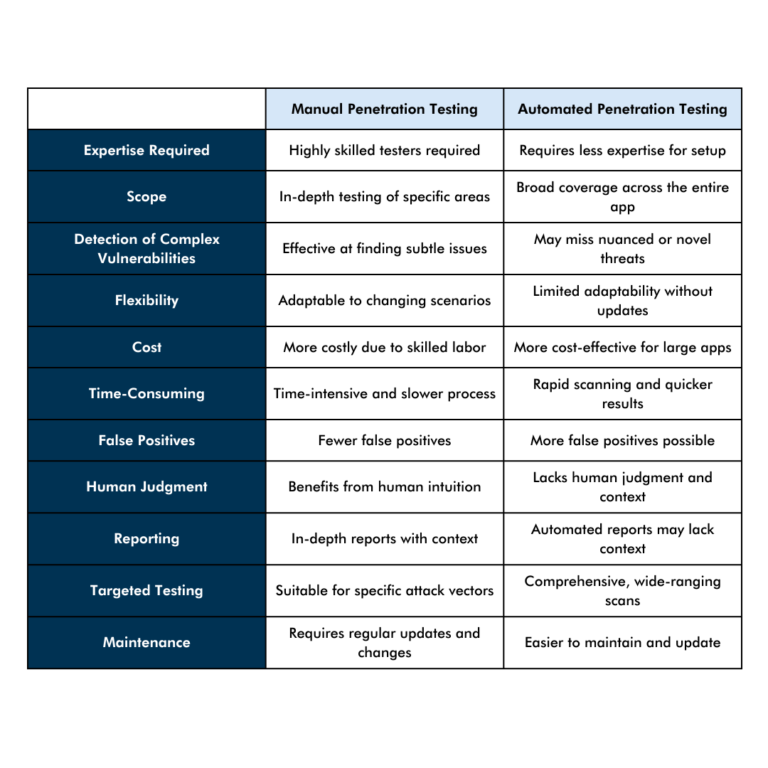 The choice between manual and automated penetration testing should be based on the goals, resources, and context of your security assessment. Often, a combination of both methods is the most effective approach to identify and mitigate security vulnerabilities.
Download information about the types of penetration testing we offer here.